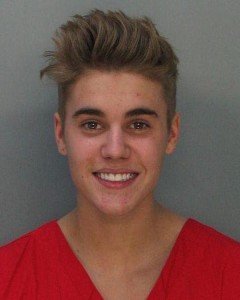 People who hate that once teen heartthrob Justin Bieber are morose, saddened, dejected and outright bummed that his celebrity roast didn't truly scar the entertainer. Many of the detractors of the phenom had hoped for a wicked comedown of the star, one filled with revelations of his many antics with plush toys and pool floats, a naming of names, like his links to Vladamir Putin and Jeffrey Dahmer, and a chronicle of his abuses of non-prescription substances, (among them Ricola lozenges and Vicks Vape O Rub). But the personalities chosen to roast him glossed over these and his other peccadilloes and chose to badger him instead on his continued lack of facial hair and the fact that his voice has yet to deepen.
While some of the luminaries took light hearted jabs at Bieber, Martha Stewart bemoaned the fact that he always leaves the lid up and his jelly jars are all like sticky and stuff, while the Snoop Dog complained that his stuff was week lawn clippings and his rolling technique let the paper run, most of the celebs invited to the event stayed non controversial. Will Ferrell, who acted as Ron Burgundy, complained that Bieber was bringing the Vitalis brand back to life and contributing to the loss of decades of advances in clean, non greasy hair care. Comedian Jeffrey Ross mildly suggested Bieber change his name to something less offensive, like Fabian.
The critics of Bieber, who have their own fan club, have vowed to make up for these oversights by having their own celebrity roast, if they can scratch up enough cash to rent the back dining room at the local Village Inn, where an airing of the star's many flaws can be discussed at length.