Sustainable Development Is Not Possible Without The Rule Of Law: Rajnath Singh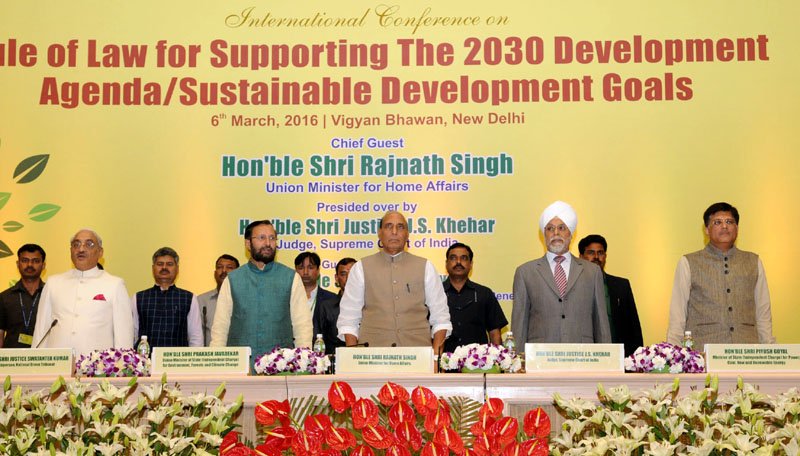 New Delhi (PIB-GR-TYP-BIN): The Union Home Minister Mr. Rajnath Singh has said that the United Nations' 2030 Agenda and Sustainable Development Goals (SDGs) adopted by more than 190 nations in September last year are complex and enormous to achieve. Addressing the International Conference on Rule of Law for supporting 2030 Development Agenda on March 6, Mr. Rajnath Singh said the world today feels the need for ever more proactive, responsive, innovative and inclusive approach towards development.
Mr. Rajnath Singh said that in a world where prosperity and material wealth is held by a small minority, the SDGs should be more focused on reducing the gap between the haves and have nots. He said that Sustainable Development is not possible without the rule of law and that peace and harmony are essential for sustainable development. Very importantly, the Global Community has noted the need to reduce the violence in all forms and promote rule of law not only at the national level but also at the international level, he added.
(Source: PIB/GR/TYP/BIN/USPA/WN/IAIJ)