Union Home Minister Reviews Developmental Projects In J&K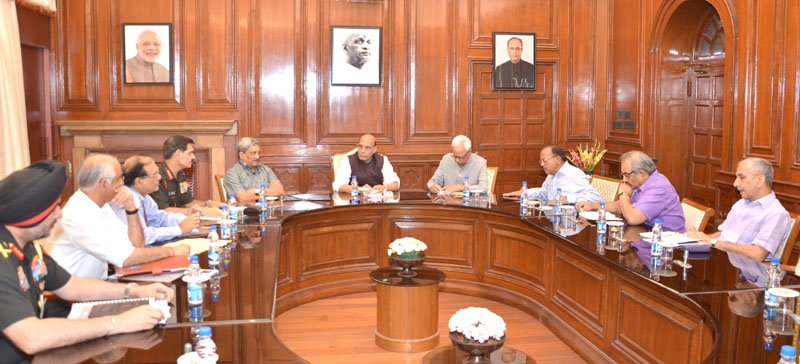 High Level Meeting
New Delhi (PIB-GR-TYP-BIN): The Union Home Minister Mr. Rajnath Singh chaired a high level meeting to review the developmental projects and other related issues regarding the state of Jammu & Kashmir on May 5.
The meeting was attended by Mr. Manohar Parrikar, Defence Minister, Mr. N.N. Vohra, Governor, J&K, Mr. Ajit Doval, National Security Advisor and senior officers from the Ministry of Home Affairs and Ministry of Defence.
In the meeting it was decided that decisions and action on decisions taken earlier, would be expedited, especially with regard to sparing of land(s) not required for operational reasons. The army has restructured its requirements for land which would make land available to the State Government for its development projects.
(Source: PIB/GR/TYP/BIN/USPA/WN/IAIJ)