NRIs' Hard Working And Law Abiding: President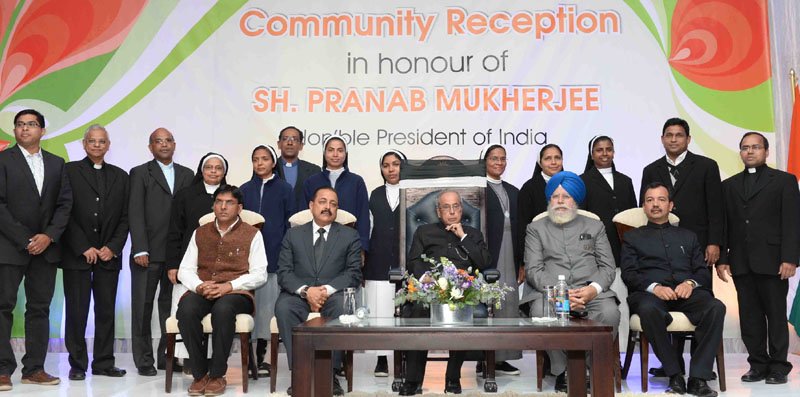 The President, Mr. Pranab Mukherjee participating the Indian Community Reception, in Windhoek, Namibia on June 17, 2016. The Minister of State for Development of North Eastern Region (I/C), Youth Affairs and Sports (I/C), Prime Minister?s Office, Personnel, Public Grievances & Pensions, Atomic Energy and Space, Dr. Jitendra Singh is also seen.
Deepening The Relationship Between India And Africa
Windhoek (PIB-GR-TYP-BIN): The President of India, Mr. Pranab Mukherjee attended a reception for the Indian Community hosted by the Indian High Commissioner, Mr. Kumar Tuhin in Windhoek, Namibia on June 17.
Addressing the Indian community, the President complimented NRIs for being hard working and law abiding citizens in the country of their adoption. He urged them to do their utmost for India as well as the country where they live.
The President said his visit to Africa was the result of a conscious decision of the Government of India to deepen the relationship between India and Africa. The Vice-President of India recently visited North Africa and the Prime Minister would be visiting some countries of the continent soon.
The President said Africa has a special place in the mind and hearts of every Indian. The father of the nation Mahatma Gandhi made his experiments with truth and non-violence in South Africa. The Government of India accorded full diplomatic recognition to the SWAPO office in New Delhi even before Namibian independence. The relationship between India and Africa has further strengthened over the years.
(Source: PIB/GR/TYP/BIN/USPA/WN/IAIJ)