Workshop On Making English Teaching Effective Held In VITS
New International Methods In English Communication
Proddatur (GR-TYP-BIN): In a bid to improve the quality of English language communication, a week-day workshop on English Language Communication was organised by APSCHE (Andhra Pradesh State Council of Higher Education) through the British Council for the Engineering Faculty.
Professors and Asst. Professors from various engineering colleges attended the week-day workshop in Vaagdevi Institute of Technology & Science (VITS). The basic objective behind the workshop was to create an awareness of the trends in English language teaching and teacher training. Other thrust areas include improving the language proficiency of students, and to motivate the faculty so that they can teach students better and inspire them to excel in English.
Speaking in the last session of the workshop on Friday, the VITS Principal Dr. G Jagadishwar Reddy said that the training programme has benefited the faculty a lot, and been successfully and effectively organized.
British Council Master Trainer Mr. Sayyed Shafiullah conducted the workshop and instructed various new international methods through power-point presentation.
The faculty members who attended the workshop expressed satisfaction over the training. They also said that these methods would be useful both for the faculty and students to improve their careers.
HoDs Dr. Harikishan Reddy, Mr. MVV Prasad, Nodal Officer Mr. G Obulesu and Asst. Professors participated in the programme.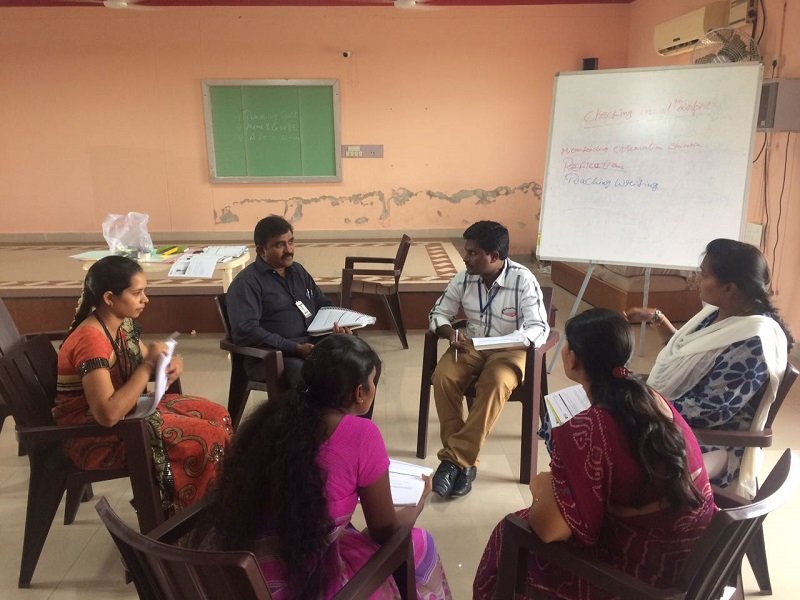 (Source: PIB/GR/TYP/BIN/USPA/WN/IAIJ)