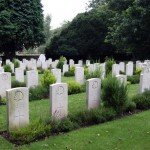 You will die, but of what? Actuarial tables can give you the odds. These tables were created to assist insurance companies in evaluating risk and avoidance of compensation to policyholders as a way to increase shareholder dividends. Many are fairly comprehensive, listing probable cause of death or injury by age, sex, ethnicity, occupation and other determining factors. Like a search-able database, it's fairly easy to look through them, identifying traits and arriving at a number of possible scenarios that could lead to ones demise. Having this information is of immense value. Knowing, for instance, that the cause of death from falls results in 12% of all fatalities of 58 year old male carpenters could lead to considering a career change for these aging construction workers. If the possible loss of the pinky toe by a tormented co-worker escalates in the presence of street sweeping machinery, one would be more likely to exercise caution when exiting a building while distraught.
The Yellow Press encourages responsible behavior and strives to provide information of value to its readers they can utilize as they go about their daily lives. Following are links to three actuarial tables, in no particular order of importance, that contain categorized statistics to assist you.
A less comprehensive list by Jeff Percovici and Piper Weiss containing simply causes by death. This list is insightful in scope and particularly useful for its obscure categorization. Like to know the odds of death for a male, new age practitioner?
Historical table 1939 – 1941 from the US Center for Disease Control. This is an interesting and thorough table from the years just prior to WWII, when the lifestyle Americans lived was much different than that of today. (Note: this links to a pdf file.)
World Health Organization Tables on preventable deaths and injuries among children. Contains links to numerous statistics.
If you have a valuable resource you'd like to share, please use our Report The News form above.